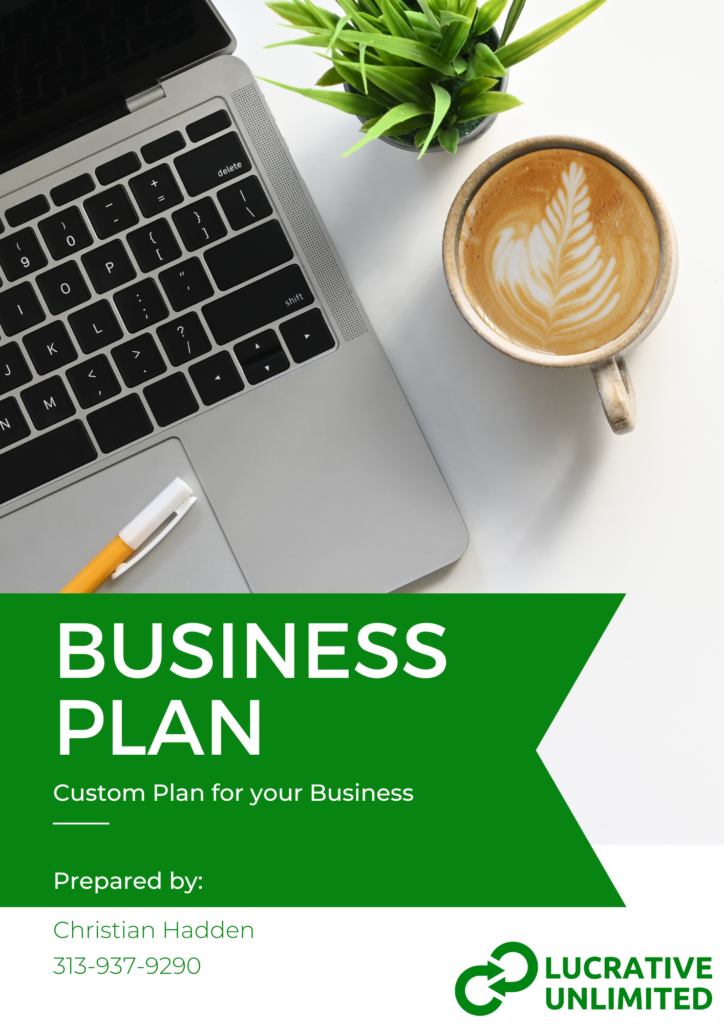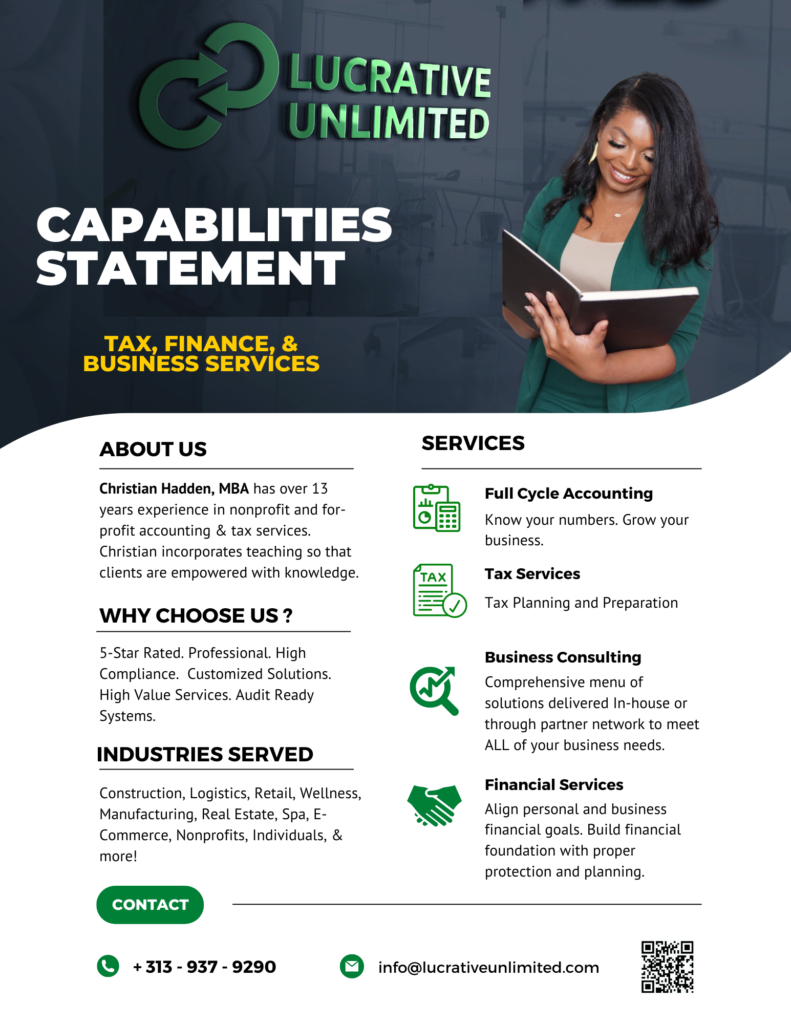 A Business Plan serves many purposes but is often overlooked when working through the business to-do's.  You have everything mapped out in your mind, right?  So why do you need a plan?
Well, not only does your plan help you design the roadmap to starting, operating, and growing your business.  It also helps you get business financing, business grants, and/or new partners.  Why? Because these interested parties can't read your mind.  They want to be confident that they will see a return on their investment, and a plan is the tool to demonstrate it.
 A Capabilities Statement serves as a resume for your business and is a great document to have on hand when you are out networking  It will ensure that the people you are engaging with know the important details of your business without the need to cram it all in a short conversation.
Just like a resume, your Capabilities Statement should be tailored to highlight the areas of your business that appeal to the objective of your audience.  So creating more than one can help maximize your results.
Capabilities Statements will differ across different industries but the commonality is to highlight and stand-out!
Need help creating a business plan and/or capabilities statement that will serve your desired purpose?